Yep ! That's what I am doing !!! I have put my nose to the grindstone, my pedal to the metal, and I am ROLLING !!!! This has been a long itchy miserable stretch ... 2011 I guess I mean ! ... and I am over it !! Fall came and with it came my mojo ... I love Fall and can't help but be energized by it . I have accomplished so much this last few weeks and I am ELATED !!! Tired but elated !! I really have nothing exciting to blog about ... that's what happens when your nose is squished on the grindstone - you really just see the grindstone for a while. But that's okay. There is great comfort in getting stuff done and just being & doing. And I am loving it !!
Here's a quick recap ...
* renovating my store ... a chunk every week on my closed days
* unpacking an unholy number of boxes of new product ... did I really think I needed ALL of this ??? (yes, of course I did ...lol)
* filling my head with ideas for samples & workshops
* being so happy with the progress and newer tidier look of my store.
* helping out my favourite charities when & however I can ... not always easy but I will if possible. And I have let myself off the hook for not doing as much as I would like ... I KNOW I am not sitting on the couch eating bonbons !!
* dreaming up some kick ass Hallowe'en projects ... I love Hallowe'en !!
* letting go of my annual Pumpkin party ... it is soooo much work and I don't think I really enjoy it ... I'll enjoy a little more time more.
* enjoying cooking comfort food meals and baking (late at night) ... oven meals are sooo good !
* Nutella ... let me count the ways !!
* a little ... no, lots of solitary time. Here at work mostly while I am renovating. And I realize how much I like being alone & just chugging along on a project. I really like my own company and my own way of doing things !!
UPDATE !!! I do have news ... 2 new kittens !!! Leonard & Cohen ... and we LOVE them !!!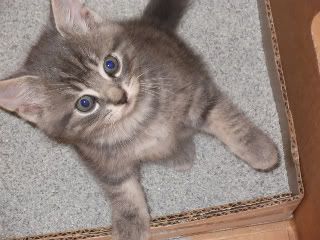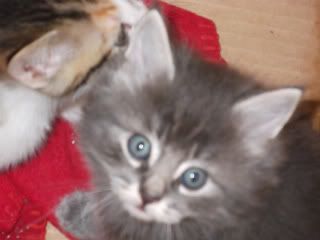 Happy Thanksgiving everyone !!! Be thankful - life is good !!