I have had a few heavenly days at home - gluing, cutting, glittering, ... LOVELY !!! Here are some photos of what I've done ...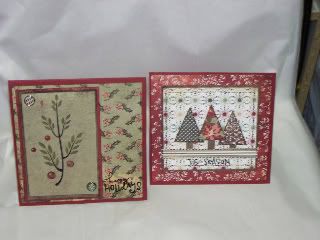 These are some cards I made with the basic Grey Wassail papers.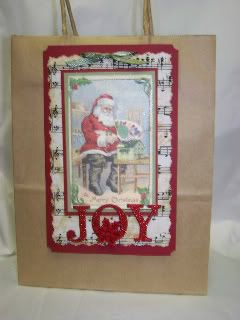 And this is a gift bag using a Santa from an Etsy CD and a bunch of other stuff !!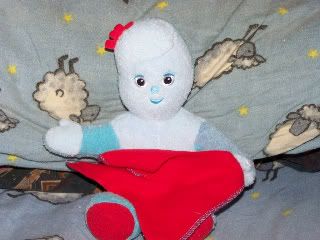 it !
And this little guy appeared in my bed Monday night ! His name is Iggle Piggle.He is from a kids' show of some kind ... don't know & doesn't matter ... I love him !! He is so vague, no hard lines, just a sweet smile. Who wouldn't love him ??
Have a great day !!