Well another busy week has ZIPPED by ... gone. But it was a great week ,full of lots of fun and accomplishments !
Hmmmm ... here are a few highlights ...
* We now have 2 new BIG windows and a lovely black glossy front door. Job well done !
* I picked my first broccoli from my garden. BEST BROCCOLI EVER !!!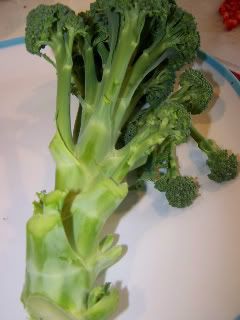 * I am continuing on my quest to bake ALL of the cookies in "Big Fat Cookies" and NOT eat them all thus avoiding "Big Fat Me". This week it was Snickerdoodles. They rock ! Oh, and I bought Martha Stewart's Cupcake book so that is also on the list. ( hint : I often have treats at the store on Fridays ...)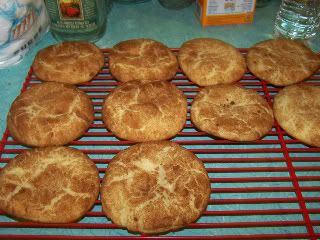 * A trip to Halifax to get a shelf ... and other goodies ... but mainly a shelf because I SO needed to clean up my space. The shelf is huge and it is WONDERFUL !!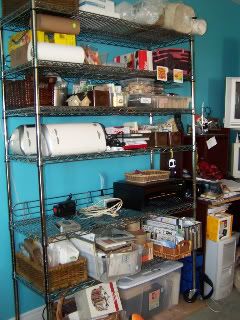 And check out these awesome wooden bins I bought at a yard sale on Sunday !! They are old sewing machine drawers and she has another 7 or 8 for me. JUST THE TICKET !!!
I made pizza on the grill again but this time I made the crust from SCRATCH !! Another first. It was excellent !
* And last ... but not least ... my latest project. I saw one on the Kenner Road blog and loved it. So I am making this little flippy recipe book to hold all my often made recipes and it will sit right on my kitchen counter.And it will add a definite cute factor , I'm sure !!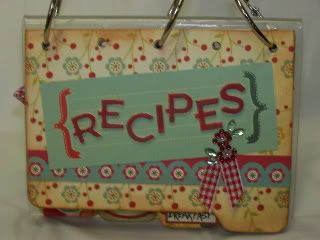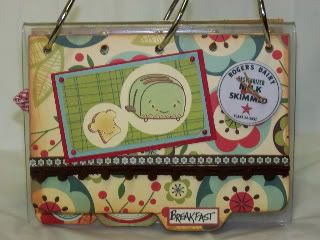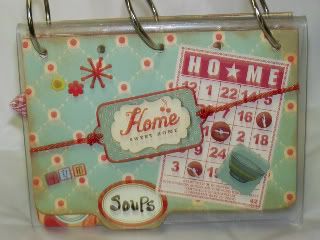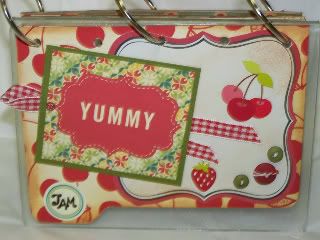 * My latest adventure is piling wood ... ashamed to admit that this is my first time ... The wood is in 2 feet lengths and FREAKIN' HEAVY !! But it is very satisfying to see the big tall rows and know how toasty warm we will be this winter. ( Not to mention how damn hot we get in the process ...)
Have a great week !! I'll be back next week with more of the recipe holder, a new cookie, and ... who knows what else ? The world is my oyster !!