You know, the 30 Day Crafting Challenge really worked ! I now try to work on something almost everyday. And I am really enjoying it. So ... I have decided to clean a little bit everyday ... for 30 days ... (and by then I may have found the couch) ... YEAH RIGHT. Kidding !! That would be like doing hard time. No way !! I'll continue to craft !
Here's my latest project !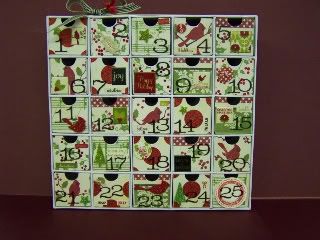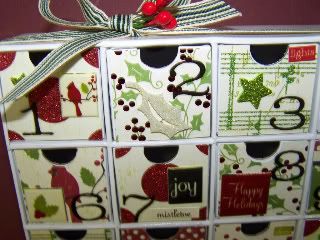 Now I'm waitng for more of the Advent Boxes to come in so I can make one that isn't Christmas ... maybe to hold brads & other little bits.
I am also going to make some more of these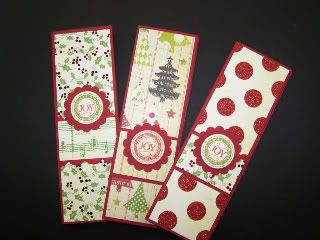 and these !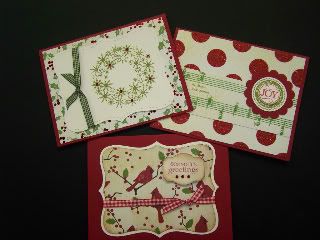 Maybe even this weekend !!