Here are a few things I made this past week ... I have cleaned up my work room and am on a roll !! The Creativity Journal has really helped me to stay in the groove. I try to always clean off my table at the end of a project and leave the journal laying there ... like an invitation. And it works !! ( my, I am easily influenced ...)
Anyway, this week I experimented with a collaged canvas ... and it was FUN !!! I got to play with Claudine Helmuth paints, inks, sprays, ripped paper, Mod Podge ( although I always call it MODGE PODGE ... flows better ...) metal bits, stamps, whatever !! Here is my first attempt. I already have another canvas painted and waiting !!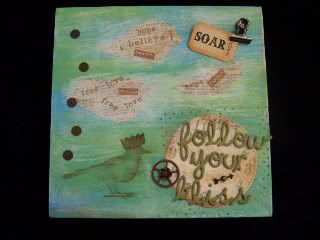 Then I took stock of all the paper I bought when I was just in hungry paper-buying phases ... what on earth will I do with it all ????? So I am making it up into small albums. I will sell some in the shop and on ETSY and some will be gifts. Why not ? The first was a kit I bought at a silent auction. Now, why I bought a kit, I will NEVER know ! I HATE kits !! I am such a stubborn ... ah ... person that my life motto is "You're not the boss of me." And that extends to anything creative ... I will not follow a pattern or directions ! At card classes I always had to use the other side of the paper ... stubborn. (It's not always my best trait, I'll admit ...) So , anyway, I have this kit, all packaged page by page. So I dumped the whole thing in a pile, threw in a few other things, and put it together HOW EVER I WANTED. I looked at the directions when I was done and the 2 projects were nothing alike. So now I am starting on all the other stuff I have ... crankin' them out !!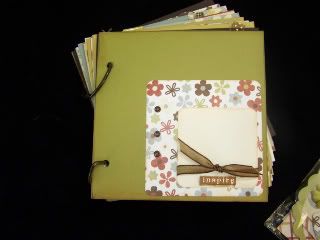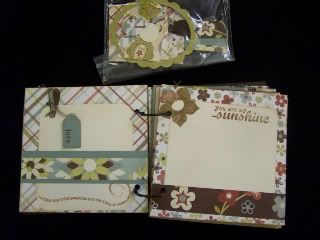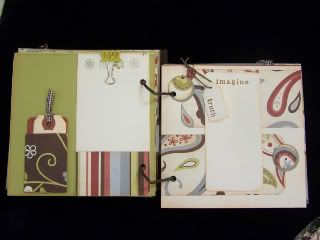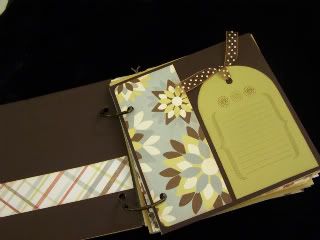 We went to my niece Kari's birthday party this past weekend. She made her own cake ... she was inspired by Sara's beautiful Hallowe'en cake to start decorating cakes ! Her cake was a sweet little garden with rows of little peas-in-pods, carrots, radish, and lettuce - all made by her ! It was adorable ... I'll try to get a picture from her. Her next cake was a fish bowl complete with rocks & goldfish ... cute ! But here's the best part ... she has asked to be the "Guest Baker" for the CAPS fundraiser this month. So she will make the treats for the week of the 25th ... I can't wait to see what she will make !! WOOT ! WOOT !
Well I have a big box of beads calling my name ... better go be productive !! Have a great week !!