I recently visited my friend to see her new paper crafting room ...she was so thrilled to have her own space. I was thrilled for her & took a few photos.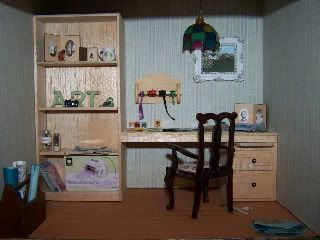 This is the space she has arranged for herself and if you look in this next photo you can see her latest project.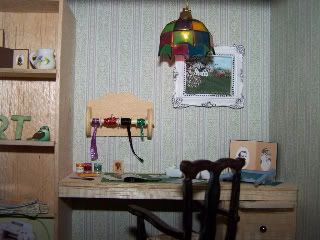 Nooooooooo ... just kidding !!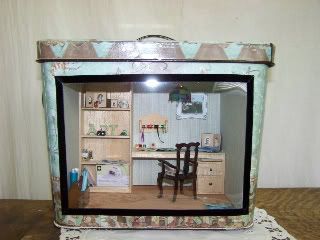 This is a diorama that Charlie & I made to sell tickets on for the P.A.A.T fundraiser for Prostate Cancer Research ! Little Paper Pam lives here where she happily crafts away, using her rather fab paper cutter and her perfect Cricut. She can turn on the light for a lovely soft glow at night. Life is sweet there. I think she has potato chips stashed in one of those drawers ...
It is here in the store if you want to drop & see it.
Have a wee happy day !!