Or so it seems ... I really enjoy making banners so it seems like I might have a year long collection of them ... one for every occasion . Not bad for someone who never used to decorate for ANY holiday . But , to be fair, I still have my Hallowe'en banner hanging up so they may end up all being hung at the same time!! Spin around in the middle of the room for a year review at top speed !!!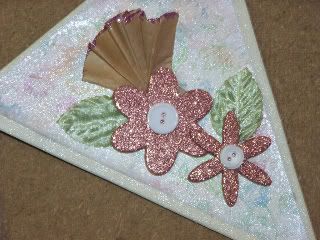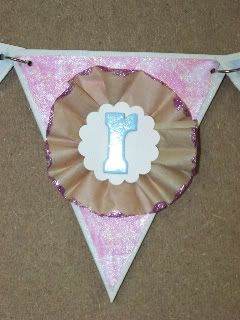 Here are a few closeups ... do you recognize the rosette flowers ?
RECYCLED PAPER COFFEE FILTERS ... I have always loved them - the brown creamy colour, the gauziness, everything. So I was really pleased to find a way to use them in my project.
Have a happy spring & a great Easter !!!