So ... I won't lie ... I was a bit excited about a hurricane. Not a huge one, but maybe a few hours without power ( Scrabble games, hotdogs...). We had gathered up everything that was loose outside, bought a few "storm food" items, and were ready. .... waited ... went to bed ... waited ... woke up ... waited .... NOTHING !!! Just a gentle rain. No wind. No puffs of wind. No downpours. But my garden was mighty grateful for the gentle rain. Thanks Bill !
But then ... later in the afternoon, I had to go look out the window . It seemed ... LOUD out there. And it was the tide !! It was high, high, high, and GLORIOUS !! I grabbed the camera and walked up the road to Cottage Cove. I sat at the picnic park for probably an hour just soaking up the FAB sunshine, fresh air, and beautiful waves. The seals were floating & bobbing, the birds were coming back to the water, ... it was heaven !! So thanks Bill. You were sweet !!
Where do all the birds go when it is supposed to storm ?
Apparently they had a Jamboree scheduled because they all wound up at the Jamboree Grounds !!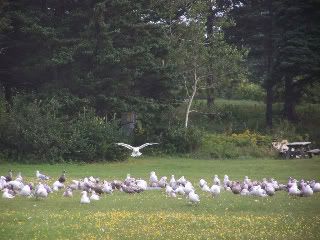 Here is a pix of the roaring-smashing-crashing-white-crested-GLORIOUS waves.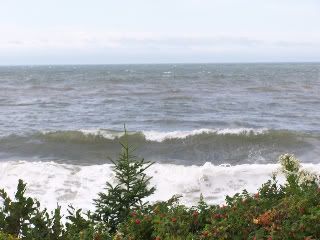 What a day !!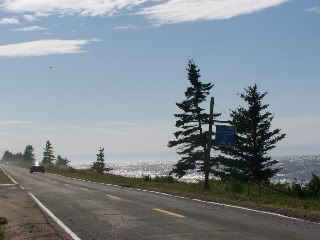 I HEART BILL !!!!