Wow ... another busy week ... lots accomplished and so much more to do. It's great !!
So far this week I have :
* piled 8 cord of wood with Charlie ... yup... 8 cord. I have the shin & knee bruises to prove it. Only 7 more cord to go ... Talk about cardio !!
* Baked my cookie of the week. Not only did I bake it but I made up the recipe myself !! Vanilla Toffee Pecan Cookies. YUMMY if I do say so myself !!
* finished my recipe holder & have started adding the cards.
* made wild cherry jelly and have boiled & dripped enough for 2 more batches. I also have chokecherries ready for the same treatment !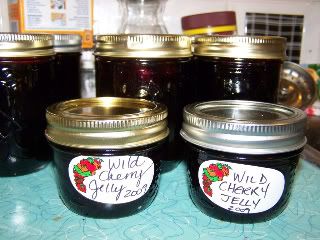 * made a Apple of My Eye book. Check out the store's project blog for more photos.
www.classichobbies.blogspot.com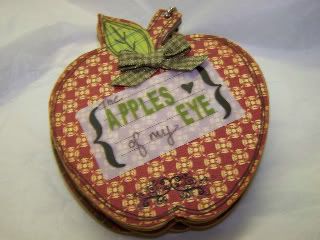 * made a few cards
* hmmm... what else ? We bought a new washer (HOORAY !!), fixed the air conditioning in Hester the Hearse ( no more smelly bodies ...), gardened, visited, played, read, ...lots !
Tonight we are off to see STOMPIN' TOM !! Then we have to start planning our annual summer bash, a bonfire with old friends from BC, and whatever else comes our way.
Rockin' life every day !!