Phew ... finally some progress on the hearse front ... it was re-delivered to the painter last night who decided he wanted to make it right. And we have another artist lined up to do the flames. So now as we approach week #8 we may finally have the car we hoped. I'm nervous because there has been so much disappointment but hoping REALLY HARD that it will be great !
We have wasted the last 8 weeks, cancelled a parade, a party, our vacation, and a few other events ... so here's hoping that week #8 will be the lucky charm !!
And the kittens ... oh, they are so cute ! Last night we came home after dark. As we turned into the driveway, we saw a little furry tumble of bodies playing in the woodpile. They quickly hid amongst the logs but snuck out a few minutes to eat the food we put out. This morning their house got a little reno - a bigger door and a wee roof. Hopefully they'll snuggle in there out of the rain.
Friday Update ... this morning I started my day off with the most wonderful sight ... 4 little dry fluffy kittens tumbling out off their Kitten House. HOORAY !!!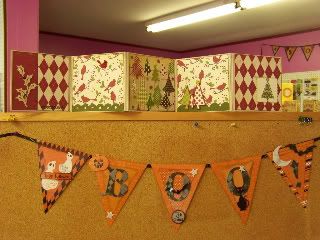 Made a few fun projects this week ... seems like work and car obsession are taking up too much time ... but I did find a few free hours. Hope to keep at it.
I think we are off this weekend to a cat show. Never been before but have always wanted to. Should be fun !!