Oh my ... I am lovin' these things ! I know it isn't really correct to be materialistic ...but
DAMN I LOVE THINGS !!
We had to take a flying trip to Halifax on Saturday after work ... all sorts of work things to pick up ( paper bags, containers, bulk seeds...). When we were done we did a little "non-work" shopping. I cam home with a few treasures, a birthday present for a friend, and a whole stack of beeeeyoootiful magazines !! I will be a happy clam for the next few weeks !!
Here is my first treasure ... rainy days will be puddle-jumpin' happy !!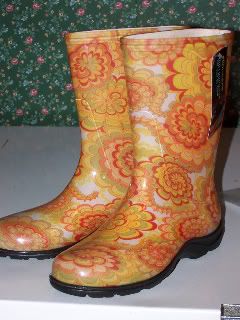 Then ...dundun dundun ... the most amazing ice cube tray EVER !!!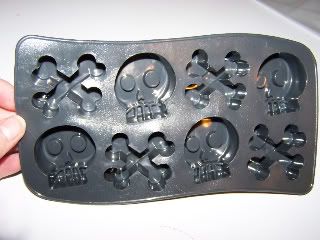 Then a great book ... it has me super inspired ... I can't see myself ever giving up black tea but I will certainly be looking closer to home, if not AT home, for more of my food. I highly recommend this book !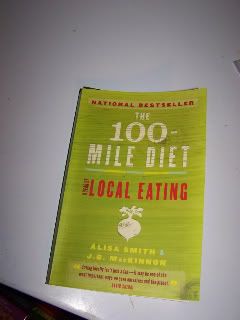 And last ... but surely not least ! ... my first step in my ZERO MILE diet .... my own home grown sprouts !!!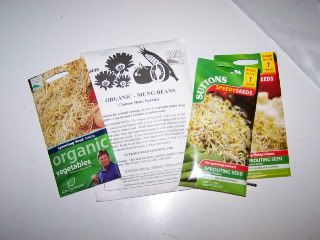 Hope you all find yourselves a few little treasures this week and ask yourself this "Who grew your food ?"
Have a great one !!!